Veronica Sabbag – Founder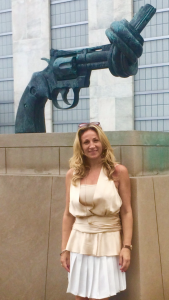 A global citizen with a passion for music, a multicultural background and life-long international experience, for whom culture has no borders. Having served for the European Union in different postings for more than 20 years, including in the EU Mission to the United Nations in New York, and having dealt with some of the most challenging world conflicts with global impact, I have witnessed the limitations of traditional diplomacy. Today's major challenges can only be addressed through the mobilization and cooperation across diverse stakeholders toward shared goals. I am convinced that by uniting our voices by this citizen-led cultural peace initiative, we will make a significant contribution to spreading the culture of respect for diversity, mutual understanding, acceptance and dialogue through the universal language of music and the arts, making our world a better place for all of us.
Looking forward to hearing YOUR VOICES.
Eric Melloul – Board Member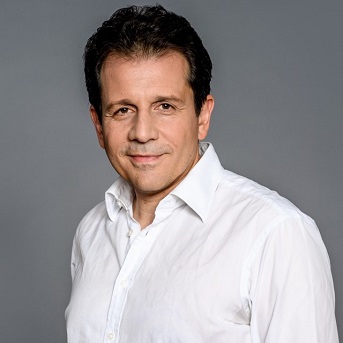 Eric Melloul is a world traveller that manages investments in beverages and consumer products of the Verlinvest group, and serves as board member or observer of several portfolio companies. Eric worked for Citibank corporate finance in NY and London and spent over 5 years as an Associate Partner with McKinsey & Co leading the consumer practice and advising leading food and beverages in Europe, US and the Middle East. In 2004, he joined Inbev as VP strategy overseeing M&A and global brands before assuming responsibility for marketing and commercial operations in China in 2005. Eric holds a MBA/MPA from Harvard University and BSC from the London School of Economics.
Silvia Cambra – Board Member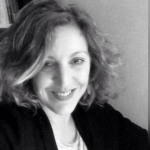 Silvia Cambra comes from a family of musicians from multicultural music traditions. Through music, she had the opportunity to discover the world and its different people. She has acquired a first hand understanding of the power of music as a bridge between different cultures. Silvia has worked for over 20 years in Marketing and Communication for a number of multinational companies. Currently, she is involved in the development of innovative educative programmes and mainly based in Barcelona. Silvia holds a DAA, Award of Achievement in Digital analytics, from the University of British Columbia and teaches in various international universities.
We count on the precious collaboration of a network of Partner Organizations in New York, Washington, Amsterdam, Bakou, Berlin, Brussels, Paris, Barcelona, Madrid, Oslo, Rome, Amman, Beirut, Istanbul, Tel Aviv, Ramallah, Moscow and Nairobi.
Help us extend our Network !