Diversity makes Music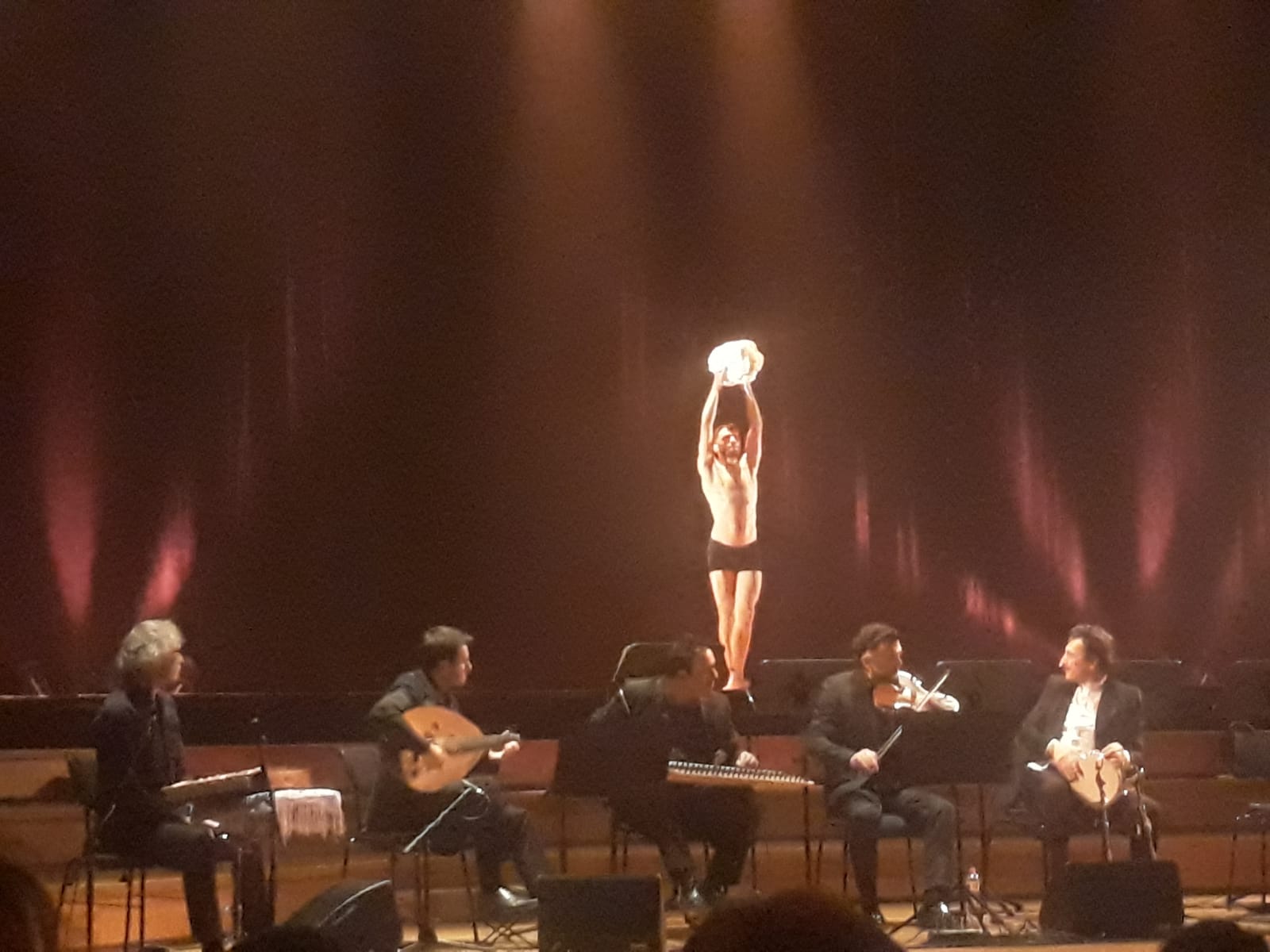 Another joint event with the International Yehudi Menuhin Foundation.
UV4Peace supported the organisation of their Annual Gala that took place at the Flagey Theatre in Brussels on Wednesday, November 21st.
A musical route featuring Syrian dancer Ahmad Joudeh, percussionist Burhan Oçal and his Istanbul ensemble (Turkey),multi-istrumentalist Dimitri Psonis (Greece), violinist Gilles Apap (France), and the Brussels Chamber Orchestra,directed by the Spanish Mario Villuendas.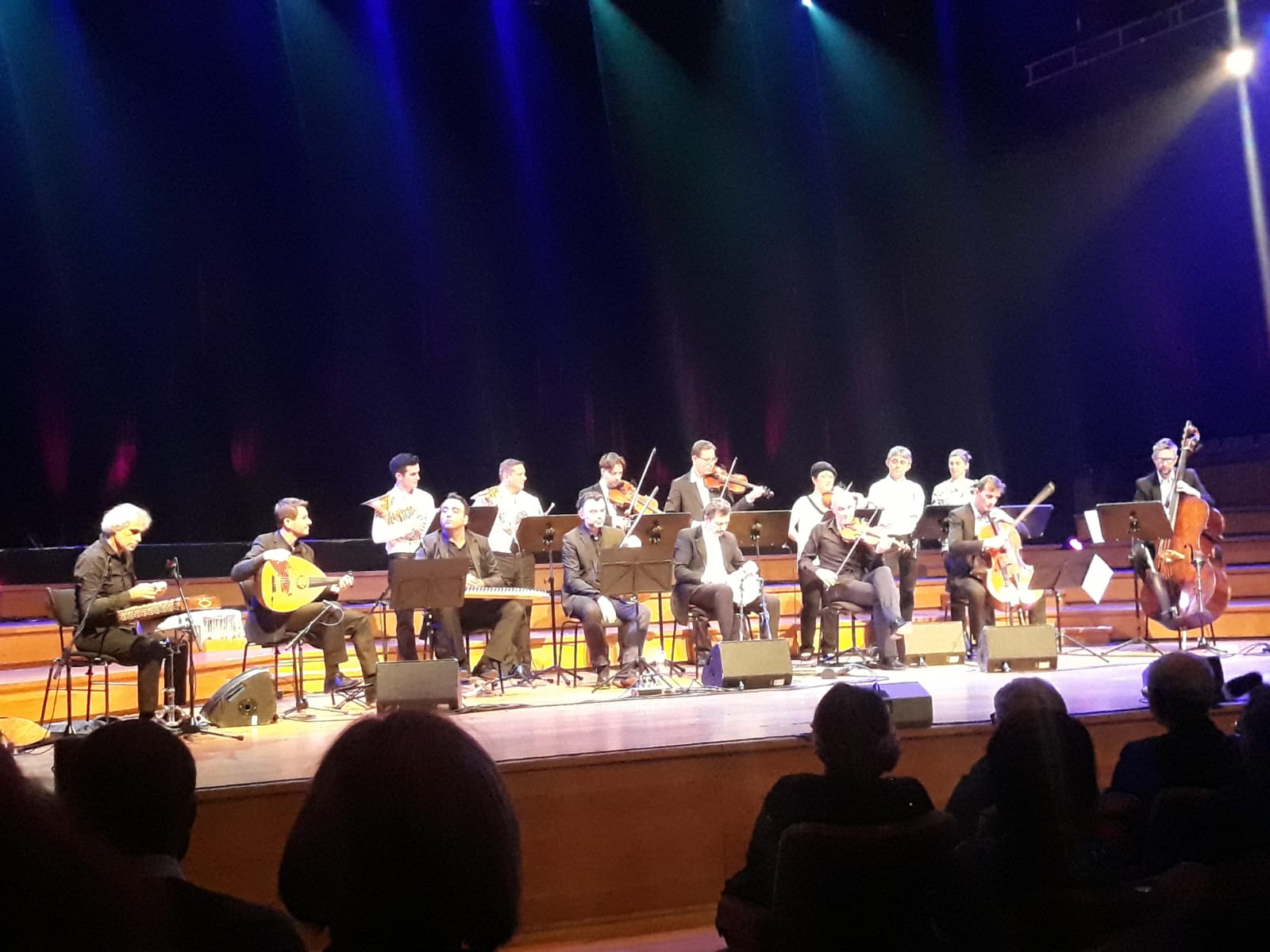 UV4Peace facilitated this journey, blending classical and world music, to be a reality fostering an inspiring cross-cultural exchange. See more on HERE.
---
Global

Women in Music 4 Human Rights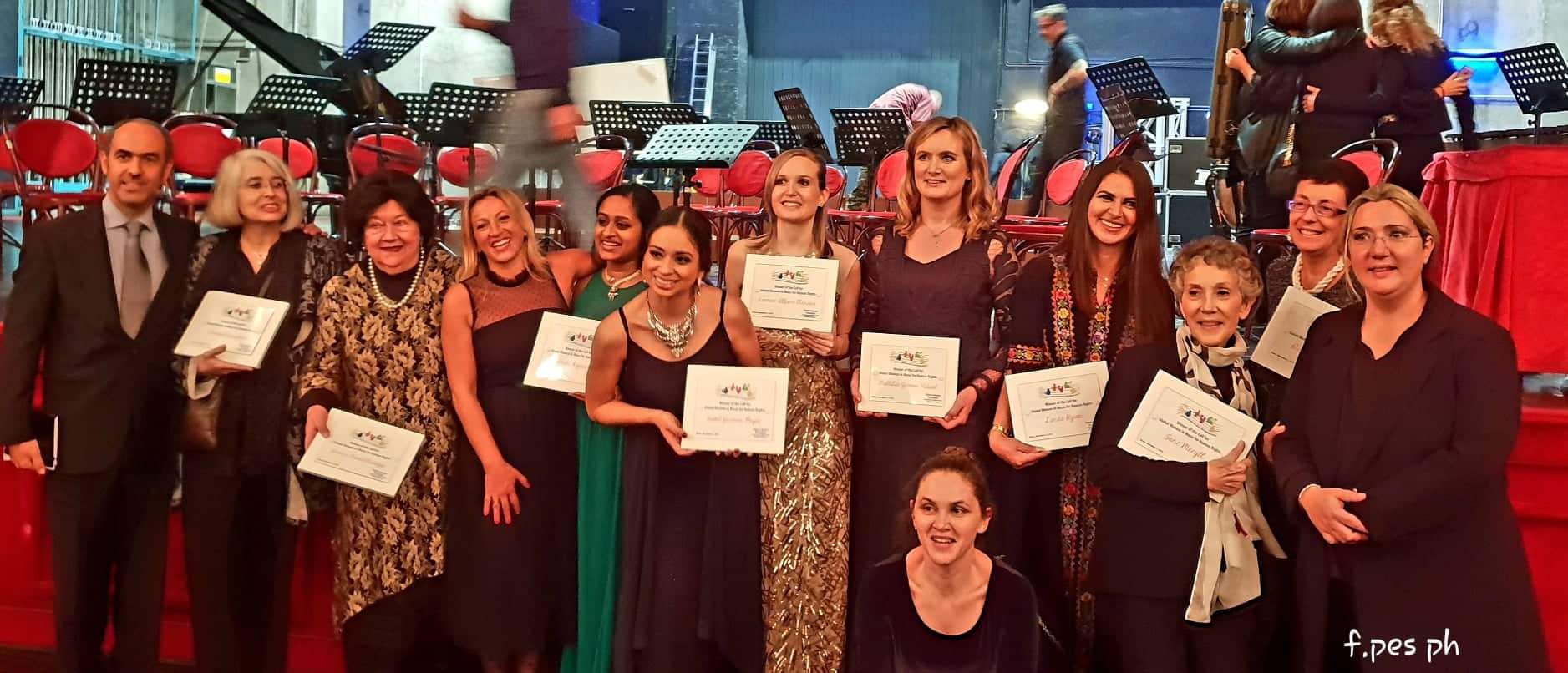 UV4Peace partnered with Fondazione Adkins Chiti: Donne in Musica for the commemoration of the 70th Anniversary of the Universal Declaration of Human Rights. The project "Global Women in Music 4 Human Rights" is part of the world-wide campaign commemorating this 70th anniversary.A Gala concert featuring the 10 winning works of a global call for scores, took place in Rome on November 5th at Teatro Argentina under the auspices of the UN High Commissioner for Human Rights
#GWIM4HumanRights.
Here the Program
---
Together in Solidarity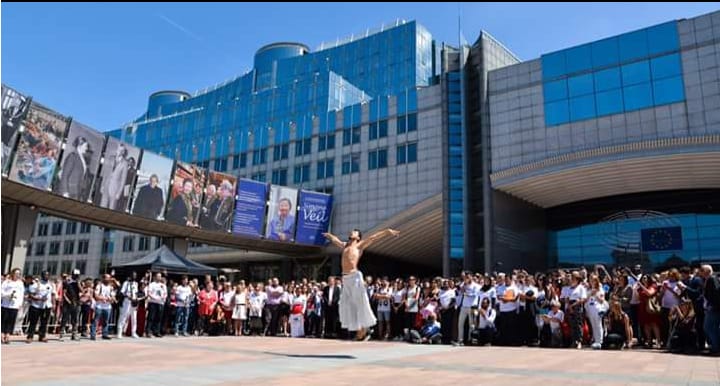 Syrian Ahmad Joudeh dancing in Brussels.
On the occasion of the World Refugee Day, June 20th, UV4Peace, in collaboration with the European Parliament, organized the event 'Together in Solidarity'.
Charmed by the Syrian dancer and choreographer Ahmad Joudeh's performance on the Esplanade Simone Veil, in front of the European Parliament, hundreds of people participated, including decisions makers and media. Watch the video, LINK.
From the ruins of Palmyra to the streets of Paris, Amsterdam and Madrid, Ahmad Joudeh expresses his remarkable art to spread hope and resilience for all those who had flee war and persecution.
The initiative aimed to showcasing the successful integration of refugees throughout the European Union.
Sponsored by the UNESCO Brussels Liaison Office, "Together in Solidarity" was also part of the celebrations of the European Year of Cultural Heritage and granted with the EYCH Label #EuropeForCulture.
– Read More about Together in Solidarity
– Read More about Press Clipping
---
Annual flamenco festival in Brussels
As part of the celebrations of the European Year for Cultural Heritage, UV4Peace organized a "meet the artist" encounter on the eve of the 1st of March 2018 with the Gipsies of the Mediterranean at the prestigious Palais des Beaux Arts in Brussels.
Under the auspices of the Spanish Embassy to the Kingdom of Belgium and in the context of its annual flamenco festival, Dorantes and Taksim Trio – acting as our Peace Ambassadors- debated the value of flamenco, World Cultural Heritage, and as an instrument for intercultural dialogue and social inclusion.
For the previous projects please visit our previous projects webpage